Med julen i antågande vill vi på NFL Supporter självfallet göra vårt för att sprida lite julstämning runt om i stugorna. Idag öppnar vi lucka nummer 9, och plockar fram en gammal godbit.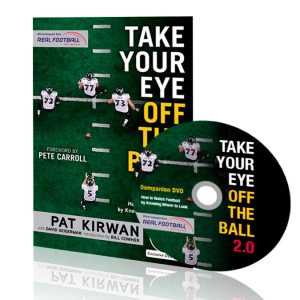 Julen är trots allt en tid då vi skall ha det lite mysigt. Ta det lungt och varva ner lite. Kanske sitta där framför brasan och läsa en god bok? Dagens boktips är vår motsvarighet till den där Alladin-asken som mormor alltid gav pappa. Dvs den lite tjatiga 1, men egentligen ganska bra julklappen.
Boken som vi vill passa på att lyfta fram är Pat Kirwans "Take your eyes of the ball". En bok som vi recenserat här tidigare på sidan och som egentligen är den perfekta boken att börja sitt NFL-bibliotek med.
Boken köper du här
Här hittar du för övrigt resten av luckorna i julkalendern.