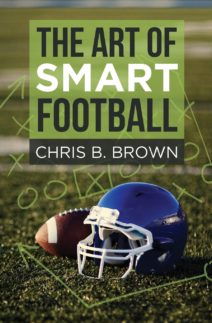 The Art of Smart Football
Chris B. Brown
Brown gjorde succé med sin första bok "Essential Smart Football", som blev ett absolut måste för fans som ville lära sig mer om spelets nyanser på ett underhållande sätt.
Brown har en unik förmåga att beskriva de taktiska aspekterna av amerikansk fotboll på ett lättillgängligt sätt. Som läsare lär man sig något av varje kapitel.
Det här är den uppdaterade utgåvan och Brown undersöker trenderna inom sporten. Han beskriver Seattles defensiva strategier, Chip Kellys spread-system och mycket mer. En fantastisk bok som passar alla – oavsett kunskapsnivå.
Köp boken här